I love a good find. Especially anything related to children's clothing or bedding! I first saw this bedding by Addison's Wonderland a few weeks ago when they asked me to make an outfit (Addison Pettiromper pattern found here) for the photo shoot. Jennie Helmuth was the photographer. Oh my heavens... When I first saw a few sneak peeks, I knew this was going to be a huge hit among moms and girls alike because I have searched high and low for over the top bedding for my kids, but everything out there is so plain and out of touch with what people really want (hello PBKids). I briefly interviewed the designer, Brittany Hayes, to find out a little bit more about how she got started (see below).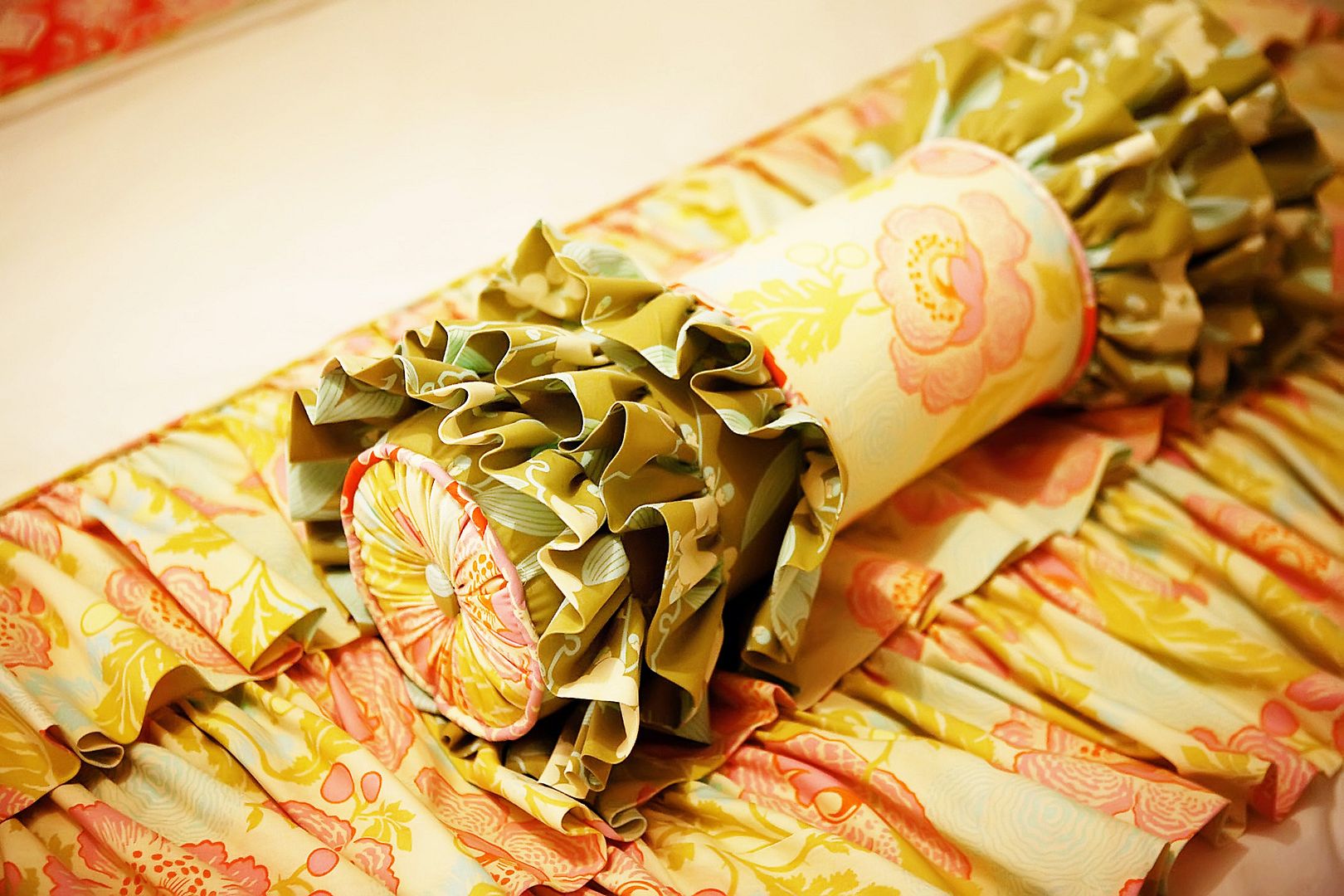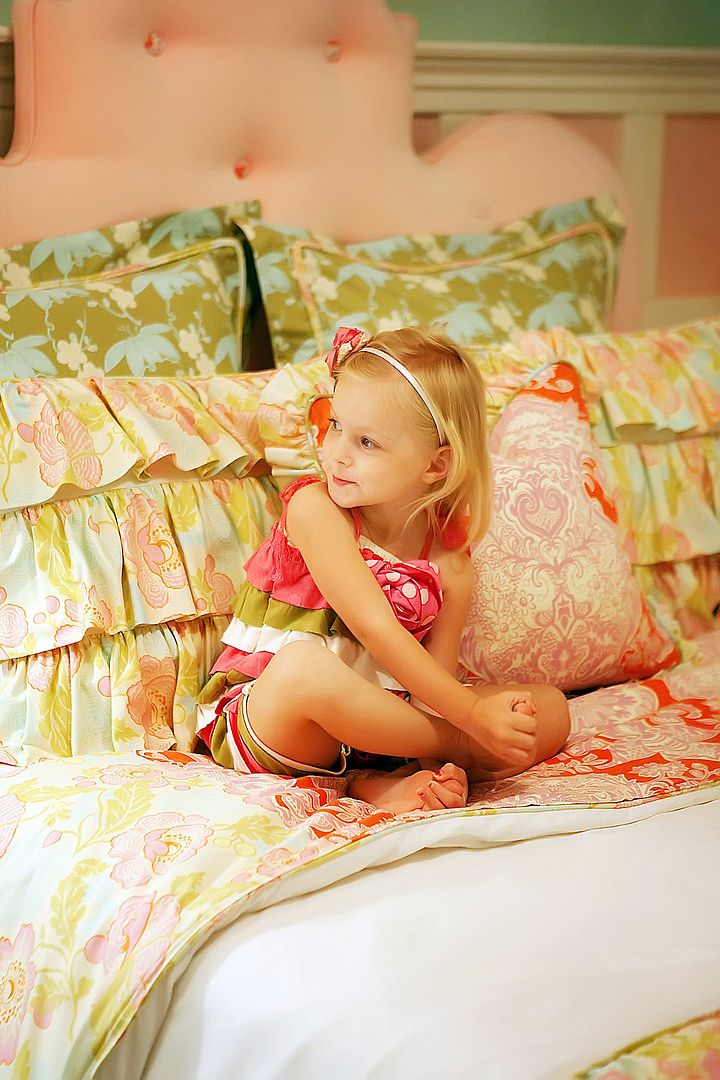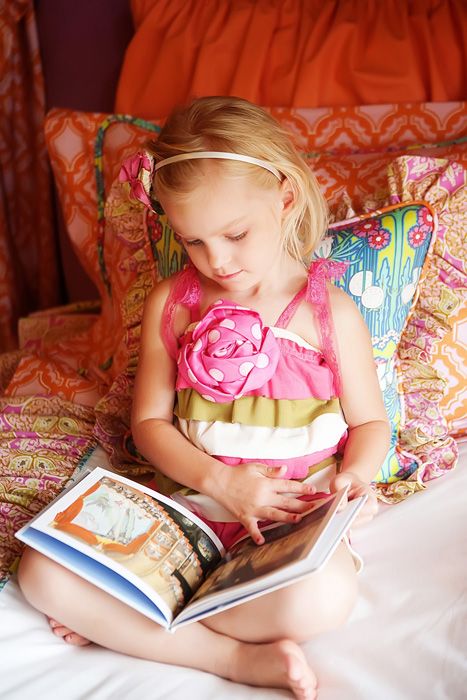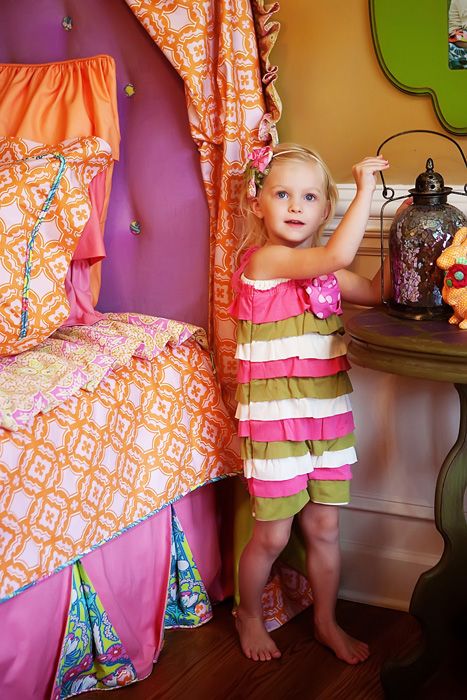 When did you start sewing?
"I started sewing in high school and then really got into it in my sophomore year of college when everyone started asking me to make things for their homes after they saw ours."
How did you get started with your business?
"My husband and I both are very entrepreneurial people. I think that definitely makes our lives crazy to have two businesses, but we love it and we help keep each other motivated. After having helped him start his business almost 9 years ago, I learned so much that I am now applying to Addison's Wonderland. After sewing samples for Addison's room, I kept getting pushed from my husband and good friend to pursue my own line. Once the sets of samples were complete, we started meeting with manufacturers and workrooms. The response started getting so overwhelming that we decided to really go for it!"
Where do you get your inspiration from?
" I am inspired by my daughter Addison first and foremost. Her sweet, girlie, spunky personality inspired me to do more with her room than the standard "Pottery Barn kids" look. I see shapes, color combinations and styles in most everything and end up dreaming up a new design at 2am when I can't fall asleep :-) Once I get started sketching, my creativity really gets going."
Just by admiring her designs, I feel her passion for what she is pursuing. I can't wait to see this brand grow! Watch out PBKids! Addison's Wonderland launches July 1st. Find them on Facebook here.
She is doing a referral contest.
What's the best part?
Whoever refers the most people to her facebook page will receive a free piece of bedding ($300 value)! Make sure they know to say that you sent them. Be sure to visit her page and refer all of your friends and family!