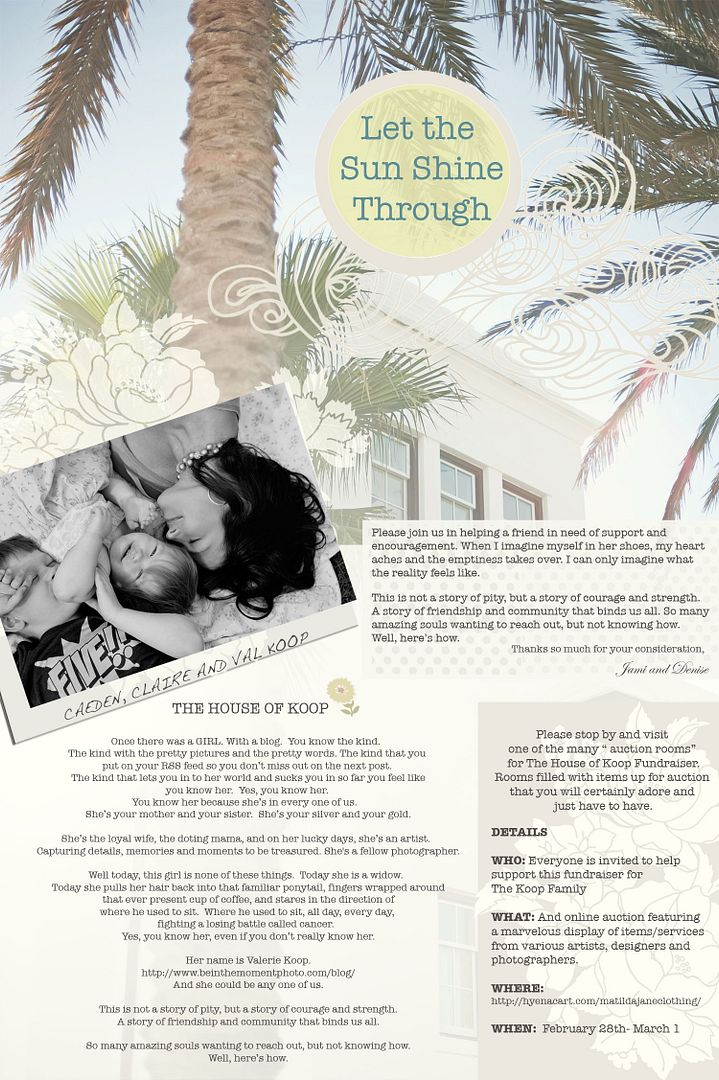 Denise with Matilda Jane Clothing sent me an email a few weeks ago asking me to help with this auction.
Honestly I don't know nor have ever met Valerie Koop. Doesn't matter. I feel so connected to her now.
Get out an entire BOX of Kleenex as a sweet gal mentioned on facebook and read her story.
How can you help?
You can participate in this amazing auction to win some MJC clothes, trips, quilts, hair accessories by several gals (me included) or can donate here on this blogpost directly to Valerie herself.
The money from the auction will go towards helping her with her two beautiful babies while she is battling cancer, nutritious meals, assisting her in finding a job, helping her emotionally with losing her husband to cancer just a few weeks ago, and so much more.
AUCTION ENDS MARCH 1.