Tinsel Trading Company
This is honestly the secret treasure emporium I have kept in my back pocket for a few months. The night I found their website, I was tucked away in a corner of Barnes and Nobles late at night reading
French General: Treasured Notion
s, a book about Tinsel Trading Company. I had happened upon this gorgeous "flea marketesque" (think Paris not east Texas) book full of photos of European notions that I had never in my life known existed. I was at first in a dream studying each vintage, metallic ribbon and vintage spooled Passementerie (trim). Oh to have been amongst the lucky girls who got to go in the basement of TTC to discover these boxed up, sealed antique riches. I really felt like someone had their foot on my chest because I could hardly breath gazing at these images. Then I decided to flip back to the beginning of the book and actually read it word for word. I was in quiet awe of the passion this collector had for his treasures.
You can read more about his story here and about how his business has now been passed on to his granddaughter. His treasures are now sought out by famous fashion designers such as Ralph Lauren, John Galliano of Dior, Anna Sui.
I hope you enjoy their inspirational collections as much as I have the past few months. I am hoping to venture to 37th street in NYC someday! Want to join me?
Metallic ribbons and passementeries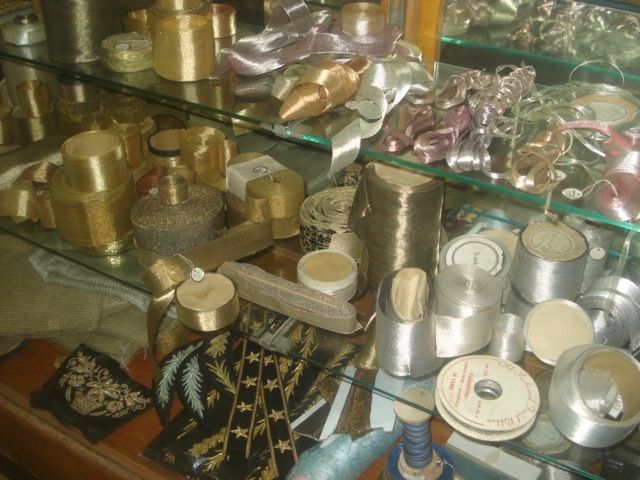 Metallic fabrics
Metallic Threads
Oh how I love these. What would you make with them?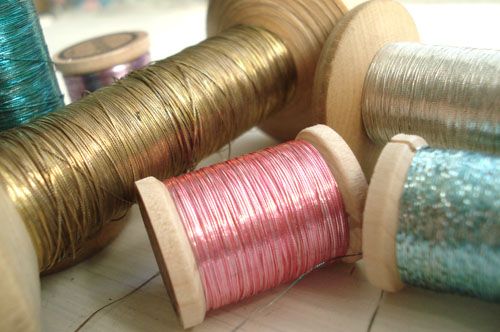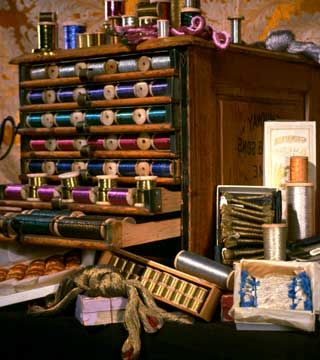 Photo credits:
and here.