I visited the Houston International Quilt Market this weekend on Saturday morning for the first time! I ventured through in and out of several aisles before I came upon Amy Butler's booth. Up until that point, most of the booths mostly had quilting gadgets and patterns and fabrics that weren't really my style. When I found Amy Butler's booth on aisle 700, my heart stopped beating and started racing all at the same time!
Her booth truly was a small square footage of perfection . All of her samples looked like they were all stitched on industrial machines by professionals. She had covered the floor of her booth in whitewashed wood floors. There were two assistants that seemed to be in overdrive mode assisting her fan club that had lined up to place their orders. I was surprised that her fan club was a mixture of both young and older quilt shop owners instead of just the young hip girl. Amy's booth seemed very well thought out and oh so organized. It was easy on the eye to see what she was trying to convey... Soul Blossoms (her new fabric), raincoat pattern (new this year), and the cutest flower pillow ever. I couldn't believe how tall Amy Butler is! She is so chic and has such style.
I accidentally left my camera at home, so sadly I don't have any photos, but I did order my new fabulous camera today! I am so excited to be able to take photos of my girls and get started doing some free tutorials on the blog and more youtube videos. I overnighted it because I couldn't wait! It will be here tomorrow!
This coming weekend is the Houston Internation Quilt Festival, where you can actually buy and shop fabric, felt, notions, machines, and lots of vintage items retail from quilt stores. Last weekend's market was for wholesale orders only from the actual designers. I am not going back to Houston this weekend, but wanted to share with you one of my favorite vendors in the entire Quilt Show that will be there once again this year: Nifty Thrifty Dry Goods. Every time I found her at the Quilt Festival in years past, I would say "Please get a website, oh please!" But no, she only did shows. But now.... she has a website! She travels around the country selling vintage ribbons and trims! I remember the first time I found her. I was in vintage ribbon heaven! She puts all of her ribbon on beautiful vintage wooden spools she has collected. I have purchased so many of her ribbons and trims and have used them for applique, gift wrapping, clothing embellishment, or just kept them for a dose of inspiration in my craft stash. Isn't this peach & gray stash incredible? Click on the image below for the link.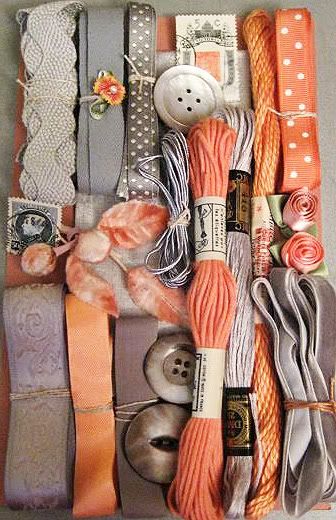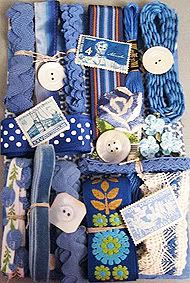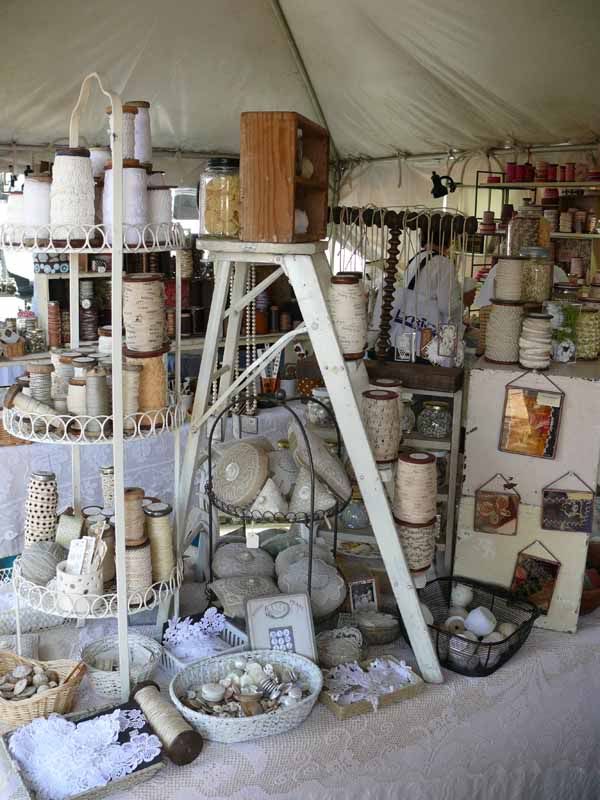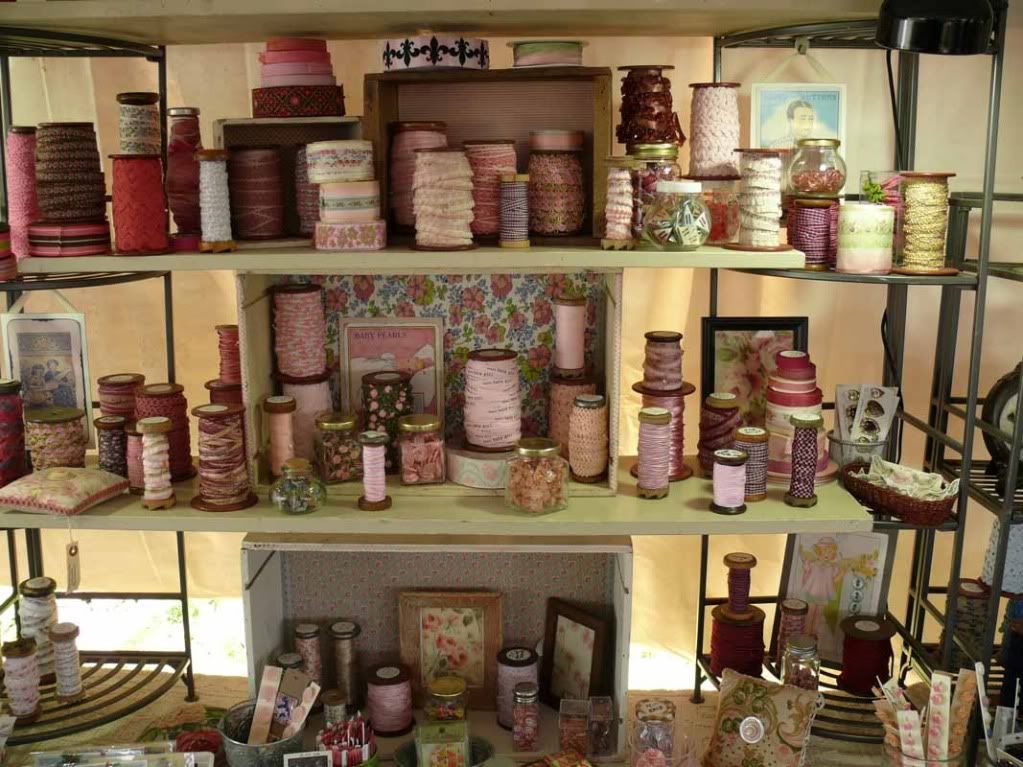 These last two photos are exactly what her booth looks like at her shows. They are courtesy of Decor 8.