I am finishing up the Kennedy Rose headband pattern today and tomorrow. I worked on taking photos all day today. Tonight I need to edit those photos, make some headbands for some super sweet gals, get things together for the Bloom Pillow Contest coming soon on the blog and hopefully catch a few hours of zzz in there somewhere.
Next project after the Kennedy Rose? I am working on this dress pattern. Here is a photo of the rough draft. I will likely make a few changes but the dress will be silk, long, "poofy", elegant, perfect for a wedding, photos, or a special event for your little girl. I am really excited since this is the style I love! I wish my girls could dress like this everyday but people would probably look at us strange at Target or the jump house.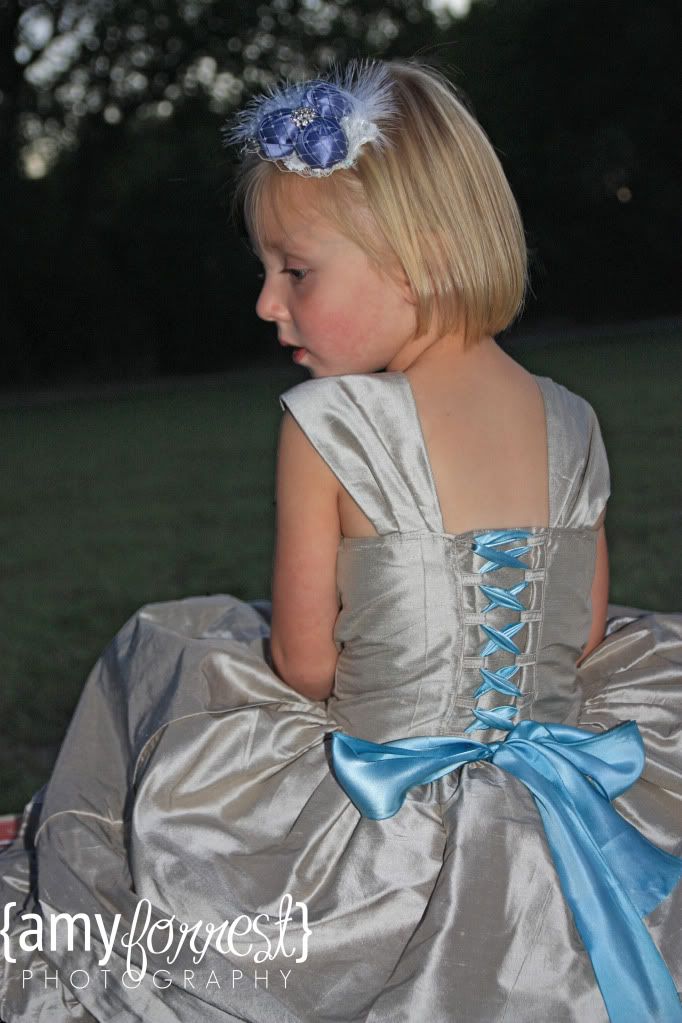 Any ideas for names of this dress pattern? I had kicked around Gwyneth or something regal and elegant... Any thoughts?
If I decide to use the name you suggest, I will send you two free patterns!
Also this headband (I used the Kennedy Rose flowers) will be available for sale in the shop!
Thanks Amy for the photos!