Jennie with
Helmuth Photography
sent these over to my inbox yesterday and I about fell out of my chair! She had a gal make these accessories for her girls for her beach vacation photos using my Starlet pattern. I love how the gal layered three Starlets together in the second photo and the mix of tulle in the first one. I am in love with these lace, vintage dresses too. Aren't her girls so lovely?
I know I don't have the Starlet for sale individually yet on the sidebar for instant download, but it is coming later today!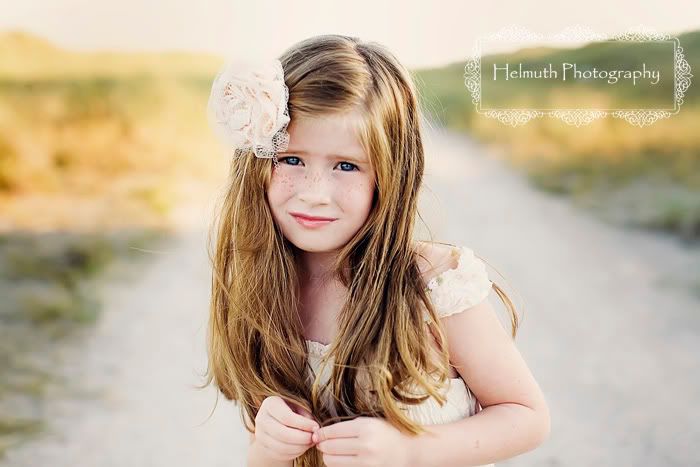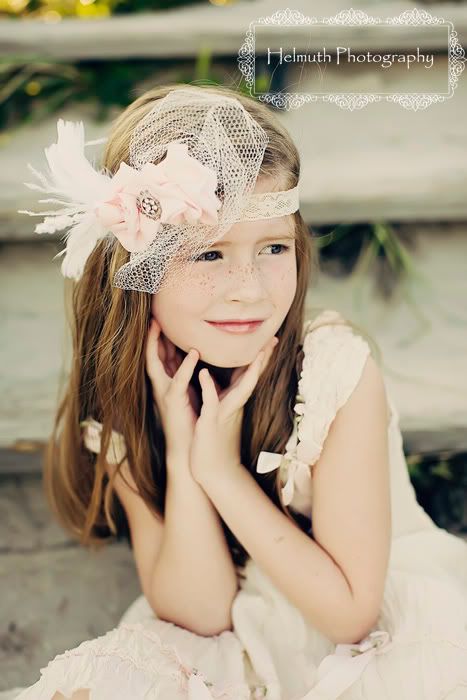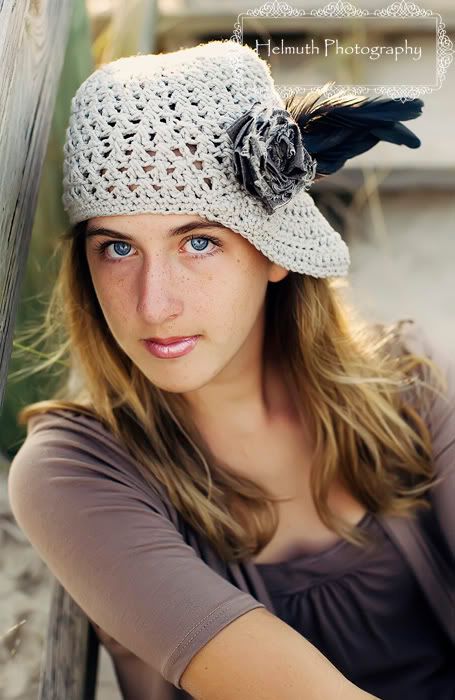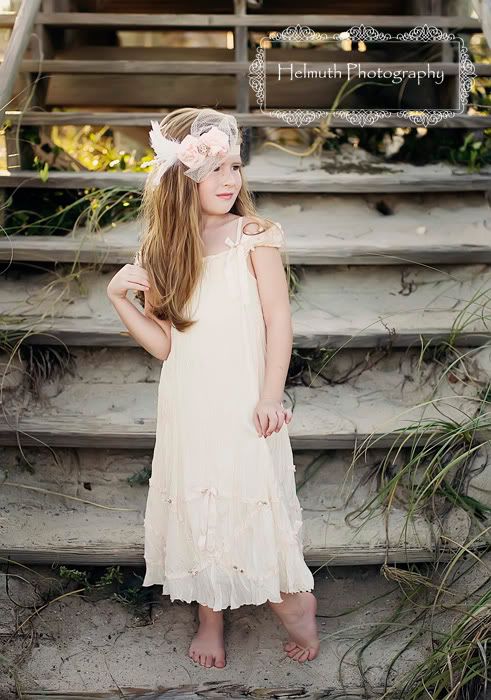 I know my blog has been going through an identity crisis lately. If you have visited in the past week, you probably saw a different background or banner almost daily. I decided to find something more permanent yesterday and really couldn't find a graphic artist with the vintage style that I was wanting, so I just made my banner myself in Photoshop last night. I am very new to PS, so be easy on me! It was my first creation! I am hooked though, and think this is going to become a new hobby! Please pardon the mess on the rest of the blog. I am a DIY'er, so I am slowly trying to learn how to put the pieces of this blog puzzle together so it looks nice and organized.