CLOSED:
WINNER:
Niina said...
There isn´t a little girl in the world who wouldn´t like to have that quilt for her doll! From where does she find time to make those amazing quilts with 5 kids??? I only have 1 and feel that I´m always running everywhere :) I´m following Lu´s blog and I am already your fb fan!
I really love a good find, whether it is a set of rhinestone earrings long forgotten in a tattered jewelry box or an incredibly talented mother of 5, who is starting a new business venture which is why I am so truly excited to introduce you to the gorgeous Lu with For The Love Quilts.
Lu might be new to Etsy (visit her shop here), but she is certainly not new to creating and quilting.
Tell me a little bit about yourself.
I am Mom to 5 fantastic kiddo's. I have been married for almost 13 years. And I am obsessed with fabric!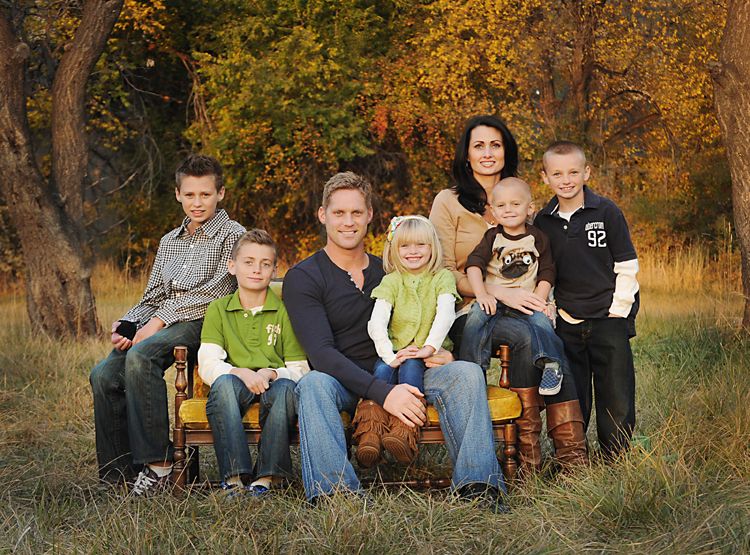 Tell me about your craft/sewing studio.
Well...I don't have one. I used to have a room dedicated to all of my hobbies but I always felt like I was hiding out. I have a large family and I really like to be accessible to my kids. So now I just sew on my large kitchen table. I can see everyone and everyone can see me :-)


How did you learn to quilt?
I have been sewing since I was very young. My Mom and my Grandmother are both exceptional with the sewing machine. When I was pregnant with my first child I was discouraged with my choices for his crib bedding. So I decided to just sew it myself. I've literally sewn dozens of crib bedding sets for my friends, family, and myself. About 9 years ago I discovered that quilt's could be cool and contemporary. I basically taught myself how to quilt. Even though I 've been quilting for quite a while I still feel like I'm learning new things all of the time.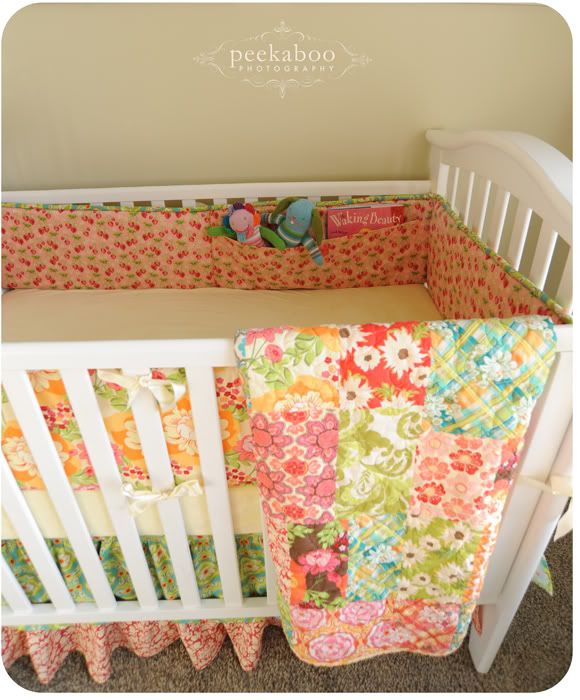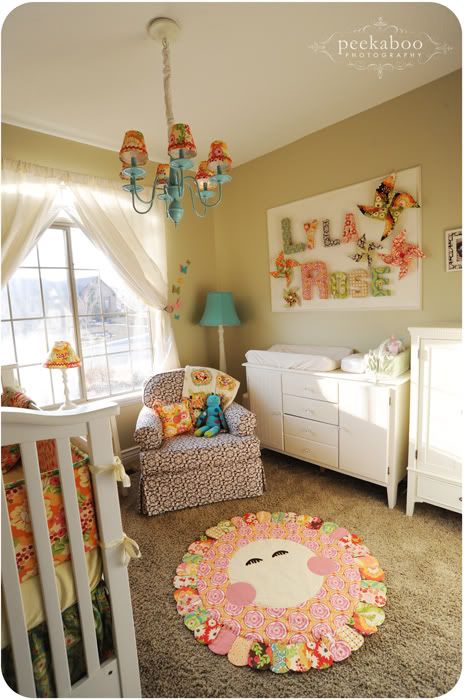 Who are your favorite fabric designers and why?
That is such a tough question. There are so many amazing modern fabric designers today. I don't think I can even narrow that down to a few. But right now, I have a stack of Patty Young's Sanctuary that I am dying to cut into! HawthorneThreads.com is my favorite online fabric store. They carry stuff you will never see in your local quilt shop.

Why do you enjoy creating?
Fabric really inspires me. When I see a piece or a collection that really grabs my eye I almost immediately know what I want to do with it. I also have a deep love of all things comfort. To me, there is nothing more comforting than getting cozy with a beautiful soft quilt. Over the years I have tried to make a quilt for all of the people that I love and adore. All of the quilts I sew are intended for use, lots of use! My biggest pet peeve is when someone thinks a quilt is "too nice to use." My quilts are not sewn with the purpose of hanging on a wall or staying neatly folded away with other treasures. They are meant for your favorite movie, book or loved one :-)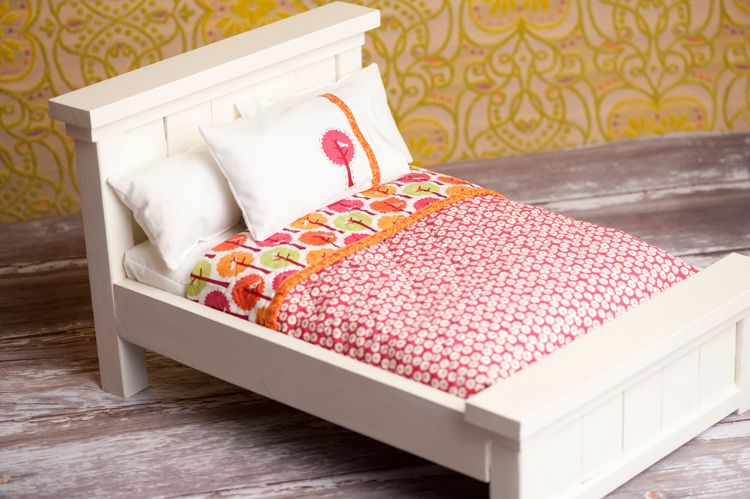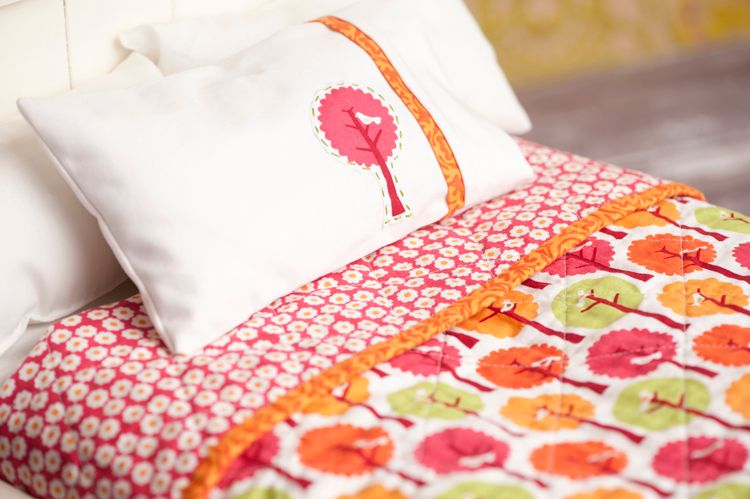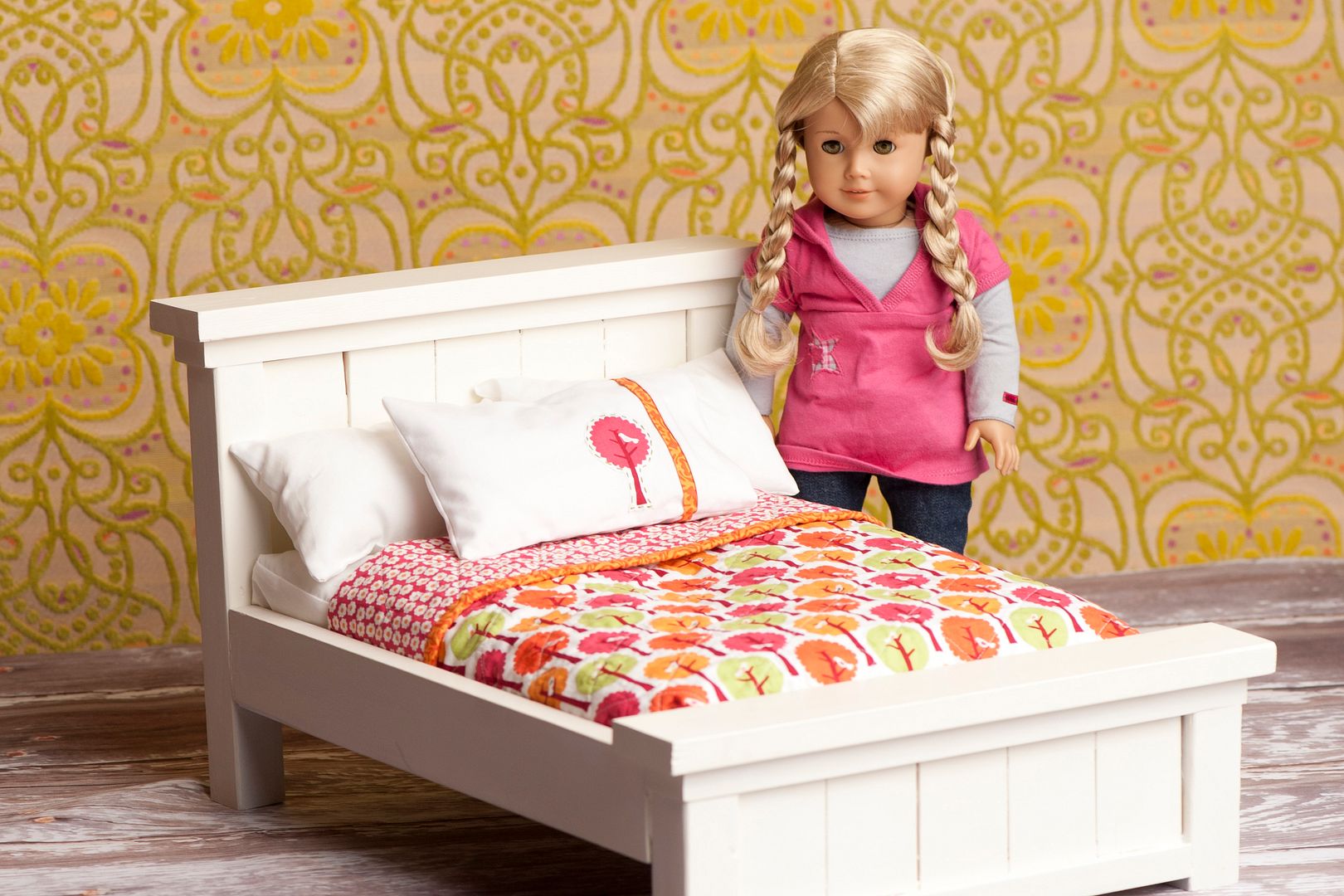 Wouldn't your little girl LOVE to have this quilt for her American Girl doll or stuffed animal? I love the tiny detail on the pillowcase and the teeny tiny binding all around it.
Lu is so generously giving away this precious Mini Doll quilt and pillow to one lucky little girl (you can see a similar set here for sale in her Etsy shop).
What do you do to enter?
1) Follow her blog here.
2) Fan SnazzieDrawers on Facebook here if you haven't already.
3) Be sure to leave a comment below in this same blogpost telling me that you did so.
Giveaway closes Friday, January 28th at midnight.
A winner will be chosen by random.org.
ALL PHOTOGRAPHY IN THIS BLOGPOST
by PEEKABOO PHOTOGRAPHY
VIEW HER BLOG HERE