I really need to get back into the swing of things and start blogging again! We had a whirlwind of a July with lots of things up in the air, but now everything has calmed down and our family is back to being settled and happy. I don't do well with Limbo! I headed to my first ever Kindergarten meeting up at the school last night and now the nervousness and anxiety over my 5 year old baby girl starting school has turned to excitement. Well, who am I kidding, the anxiety is still there! Thank goodness for a wonderful, passionate principal! I can't wait to meet her teacher in a week. What will we do without Ava around here?
I also have some other cool news. I have been tossing this idea around for about a year and didn't really know how to make it work. We have many customers who are very loyal and refer us to their friends and family. We want to give back to those that do this through their website or blog. In the past, I have just sent thank you notes and appreciation to you who have done this, but it hasn't seemed to be enough of a thank you in situations where people were sending us lots of referrals. We now are offering 25% commission!! With our new
Affiliate Program
, we can track your referrals and I will "cut you a check" for any referrals' purchases that come directly from your site and make a purchase. How coolio is that? I know there are many people out there that already send us lots of referrals so, I hope you have a website or blog so you can sign up to become a SnazzieDrawers Afflilate.. I am so excited to be able to give back in a way that really says "I REALLY appreciate you and your referrals!!!".
Here are the steps:
1. You really need a website or a blog to take advantage of the program. Unfortunately, Facebook doesn't like affiliate program links!
2. Visit the
Affiliate Program
link on my website: http://snazziedrawers.com/affiliates.htm
3. Fill out the form on this page. Required registration information is in bold. Non bolded fields are not required but optional. After you have entered your info, click the "Join Now" button. Confirm the information you entered on the next screen.
4. Now you will be redirected to Redirected to Mal's E-Commerce SnazzieDrawers Affiliate Program page. I know this is a pain, but you will need to fill in the required iinformation again. Click "Join Now".
5. Your account has been created! On the next screen you are given a Username and Password. You will also be emailed a registration confirmation that includes the username and password, so don't worry about writing it down now. At the bottom of tis page, it states "To return click here". Click on the link to return to the Affiliate Program Link on my website. (You can always return later and login at http://snazziedrawers.com/affiliates.htm).
6. From the
Affiliate Program
page on my website, you should see a grey box to the right hand side that says "Already in our system?
Log in below:". You can login to the system here using the username and password you just received to view:
* Your Details - Here you can change the your registration information such as your name, address, email address, etc.
* View Statistics - Here you can track sales generated through your link and see how much commission you have earned per period.
* Get Links - This is the most important part! Here is where you will find the HTML code to set up the links to use on your website or blog. It is critical that you use this HTML code provided when setting up the links on your site in order to get credit for the sales you bring us. You do NOT need to know HTML coding, you just have to know how and where to copy and paste this code into your website or blog. You can use any of the text or images links that we have setup for you to use. We must note that due to the several types of websites and blog platforms out there, we are not in a position to provide techincal details as to how and where to use the HTML for your site. If you have a website or blog, you should already be somewhat familiar with imbedding code!
Here are 150 x 150 the image options that we currently offer: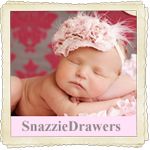 Off to celebrate my mom's 70th birthday today!