Lyla Rose Vintage Luxe Fascinator Headband Shabby Chic ACTUAL HEADBAND NOT PATTERN Pink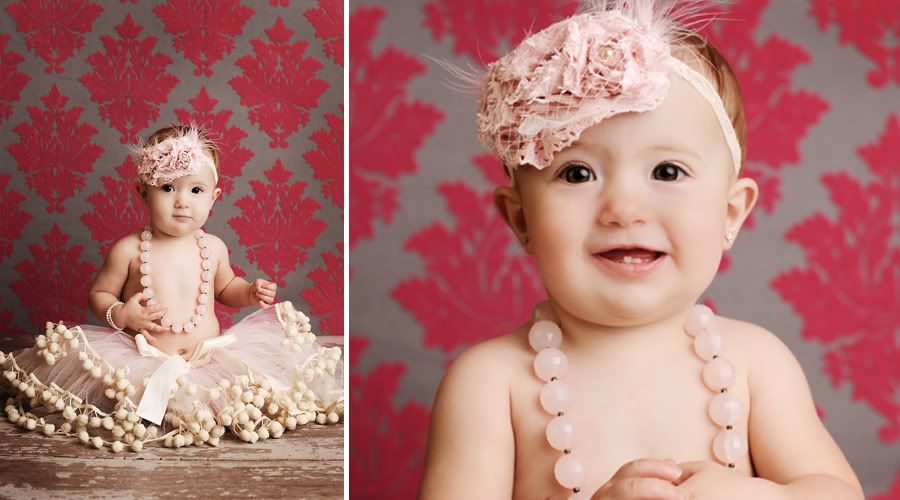 I have literally had hundreds of requests for these headbands since I designed these a few months ago for Peekaboo Photography.
Lyla Rose Vintage Luxe Headband

Choose between the following sizes
0-3 month
3-12 month
12-24 months
2-3
3-12
ALLOW 3-4 WEEKS FOR DELIVERY!

This one is the same size as the one in the photo.
It is a gold color with french netting, silk flowers, lace, etc..
Many hours go into making one of these as well as only the highest quality of materials I can find.
luxe n. The condition of being elegantly sumptuous. Something luxurious; a luxury. [French, luxury, from Latin luxus .] luxe luxe. from answers.com
http://www.peekaboophotos.com/
Photography courtesy of the ABSOLUTELY FABULOUS Kate Moss with Peekaboo Photography. If you are in Utah you should drive, fly, or crawl to her to schedule your family photos!